iGoogle
? Dunno. Whatever, Google now has a personalization page.
Here's the first screen (
http://www.google.com/ig
):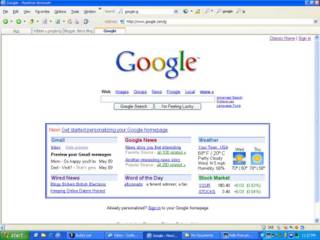 When you click on "Get started personalizing your Google homepage," here's what you get: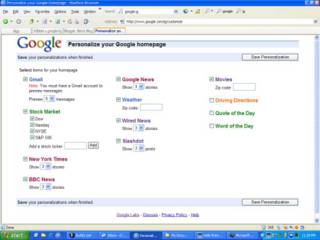 Then when you save your preferences, you get something like this: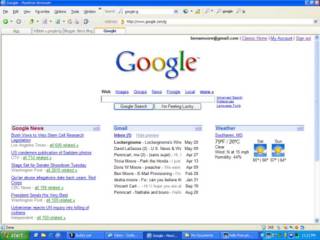 While the presentation is simple there are some subtleties that aren't immediately obvious. For example, when you login, you're obviously logged into Gmail but also into Google Groups and Google News. You can arrange the items on the page with drag and drop.
Google is up to something...